We use affiliate links. If you buy something through the links on this page, we may earn a commission at no cost to you. Learn more.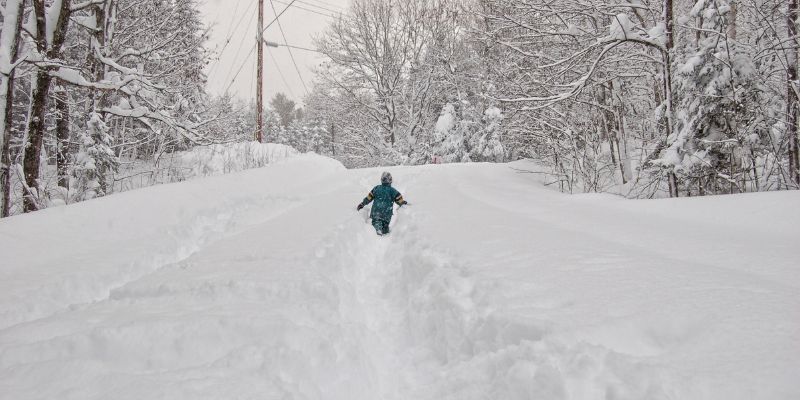 ARTICLE – Winter can be a tough time of year for many people, especially when severe storms hit. But with the right gadgets, you can make it through any storm. Back in the 70s when I was a kid, we had a blizzard in Southern Indiana and lost power for a couple of days. During that time, we used our wood-burning stove to stay warm and also as a cooktop to heat food. I realize that not everyone has access to firewood and a fireplace or wood-burning stove, so here are five gadgets that can help almost anyone survive a winter storm with relative ease and comfort.
1.Power Stations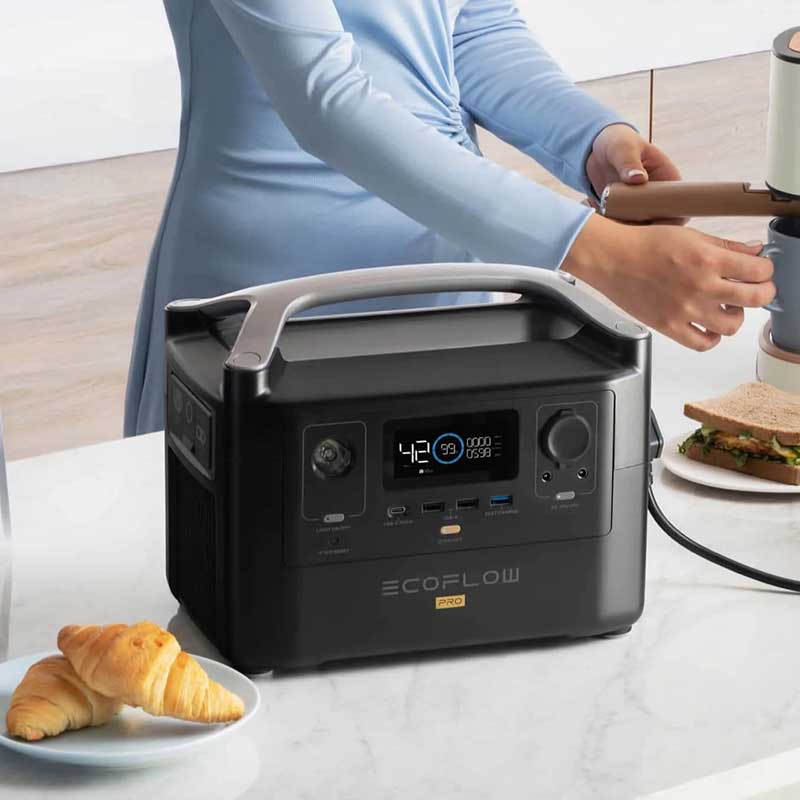 A portable power station is a great way to stay powered up during a winter storm. It can provide you with electricity for lights, heat, phones, computers, and other essential items. Depending on the capacity of the power station, it can even power your refrigerator so that your food won't spoil while you're waiting for the power to come back on. Make sure to keep it properly charged, and also be sure to read the safety instructions before using it. Our recommendations are power stations from Bluetti, EcoFlow, and Jackery. Our own Bill Henderson has first-hand knowledge of how important a power station is in a natural disaster. He used them during hurricane Ian several months ago.
I used the Generic HomePower 2 for the refrigerator. the LemiPower LiFePO4 Power Station was relegated to the garage for our large freezer. Since there was no power to the oven we had the microwave plugged into the Anchor 757. We had the Pecron E1500 on the back porch powering the septic pump—you don't want that to go out! At the time, the Fremo X700 was new and quite portable, we used it for all the electronics. the Jackery 1500 was kept in my studio for emergencies out there. It could power the window AC. I had it on a work table, so it didn't get flooded. – Bill Henderson
In addition to the power stations that Bill mentioned above, you can't go wrong with the power stations from BLUETTI and EcoFlow if you want the very best of the best. For more about these brands, read our BLUETTI power station reviews and read our EcoFlow power station reviews. You can also check out all of our power station reviews for even more brands worth looking at.
2. Emergency Radio or FM Radio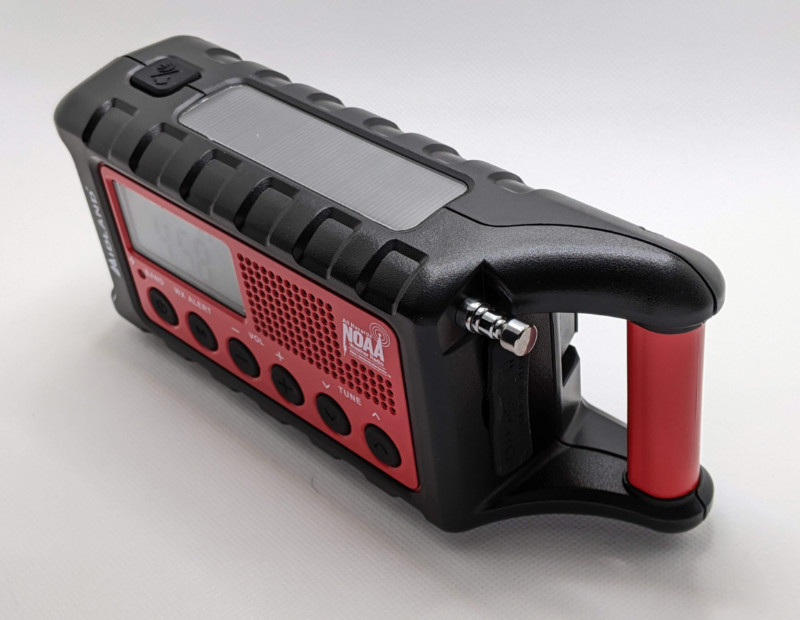 A regular FM radio or a dedicated emergency radio is an obvious must-have gadget to have during a winter storm. Not only can it provide you with important weather updates, but it can also let you tune in to local radio stations so you'll know about business closings and other information during the storm and recovery. Radios can also keep you entertained with music while you're sitting around with no power and are unable to watch your favorite shows on TV, play video games on your Xbox, etc. The radio pictured above is the Midlands ER310. It's a great choice because it can be powered in several ways. It has a rechargeable battery, a crank that charges its batteries when you turn it, it can use regular AA batteries, and it can even charge via solar!
3. Flashlights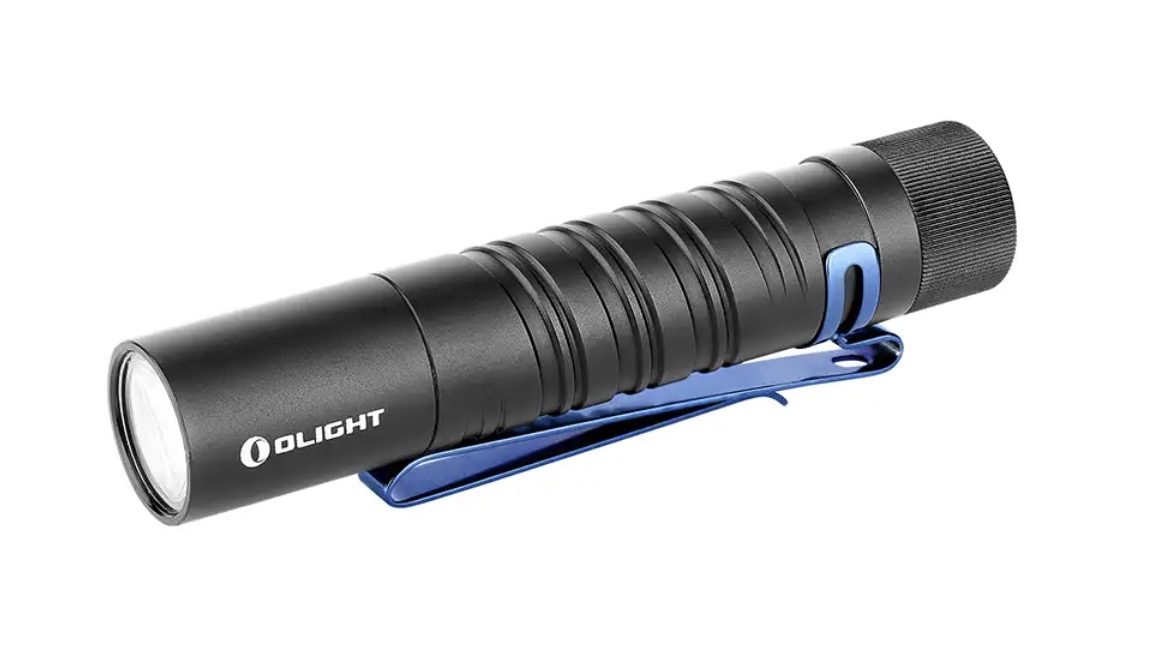 Flashlights are essential during power outages. Not only can you use them to navigate around your home in the dark, but a flashlight can also be used to signal for help in an extreme emergency. Many flashlights these days are USB rechargeable. That's a great feature most of the time, but during an emergency when there's no electricity, it can make it impossible to recharge the flashlight once the battery is drained. That's why you should have at least one traditional battery-powered flashlight in your home. That along with easy-to-find AA/AAA cell batteries will keep your flashlight ready for service. Some of my favorite flashlights are from Olight. While many of their lights feature rechargeable batteries, they also sell smaller EDC flashlights that take a standard AA or AAA battery like theirs i5T EOS 300 lumen flashlight which is less than $30. Check out all of us flashlight reviews.
4. Heated Jackets, Vests, and Gloves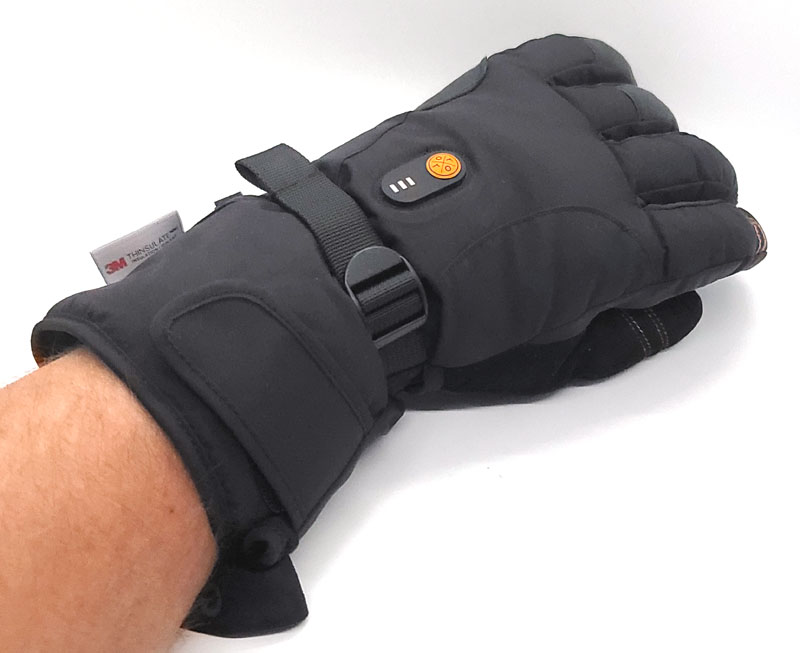 When the temperatures are below freezing and your power is out, staying warm is critical. Heated jackets, vests, and gloves can provide you with additional warmth when the power is out. Some of the ones we've reviewed are:
Ororo Calgary heated gloves
Ororo new for 2022 men's classic heated vest
Venustas 2022 Women's Heated Down Vest with Heating Pockets
5. Snow Blowers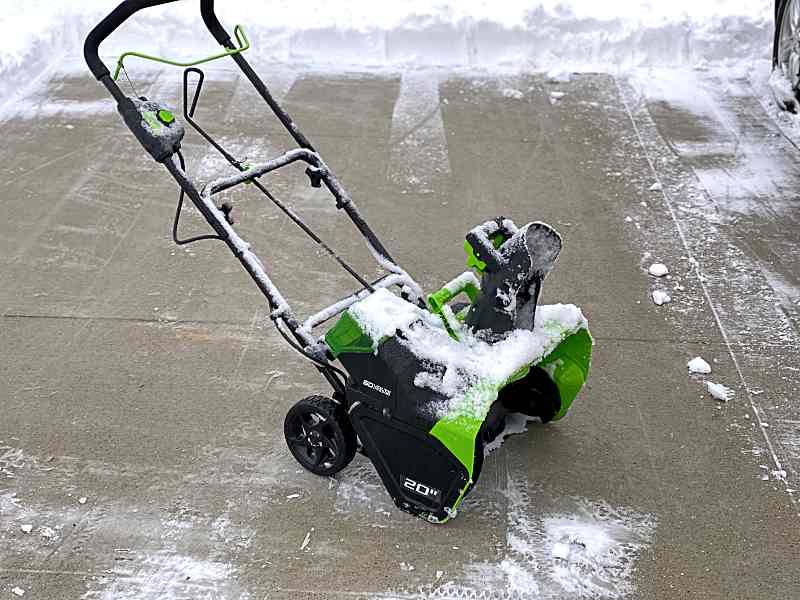 Once the storm is over, it's time to clean up and the best tool for that is a snowblower. We've reviewed two that are worth checking out:
Greenworks Pro 60V 20-inch Cordless Electric Snow Blower
LitheLi 40V Cordless Brushless Snow Blower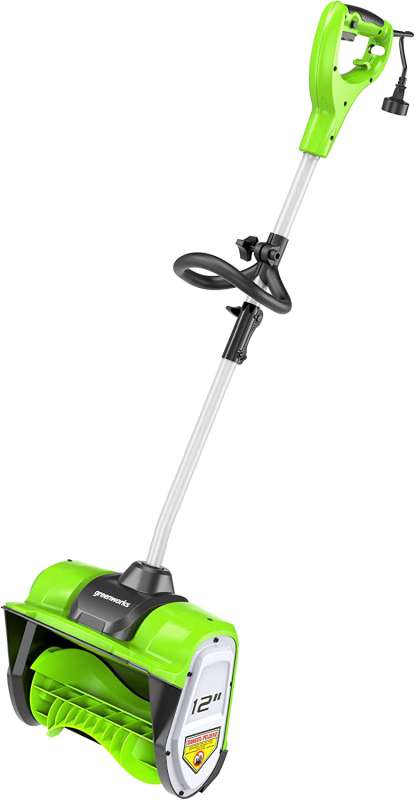 Both of those units are priced over $300, so if you need a more economical alternative, check out the Greenworks electric snow shovel shown above which is only $89 from Amazons.
6. ENVO Flex SnowBike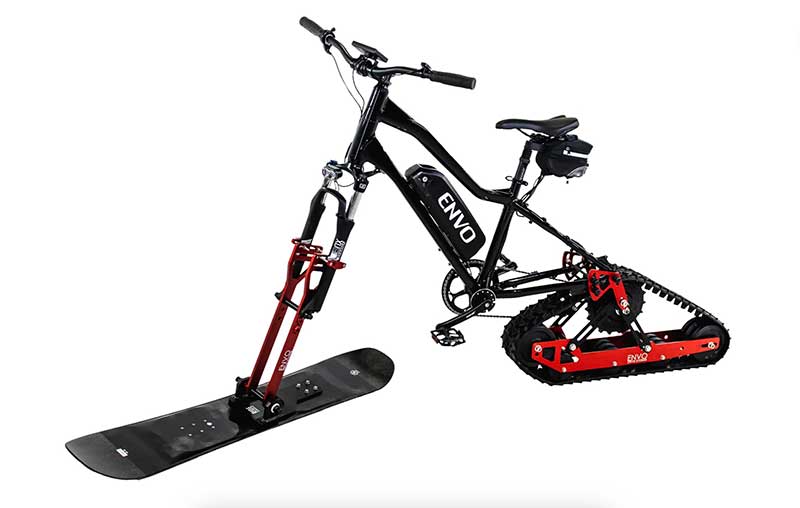 When it snows a lot, it's tough to get around unless you have a snowmobile or… a SnowBike! Check out this fun looking snow vehicle. It's the ENVO Flex SnowBike. It's the eBike for winter! It features pedal assist because who the heck wants to work at getting around in Frosty's winter wonderland? So it looks cool, but here's the catch. It's insanely expensive at $4,229.00. But hey, if you have a lot of disposable cash, I won't judge. Head over to envodrive. com for more info.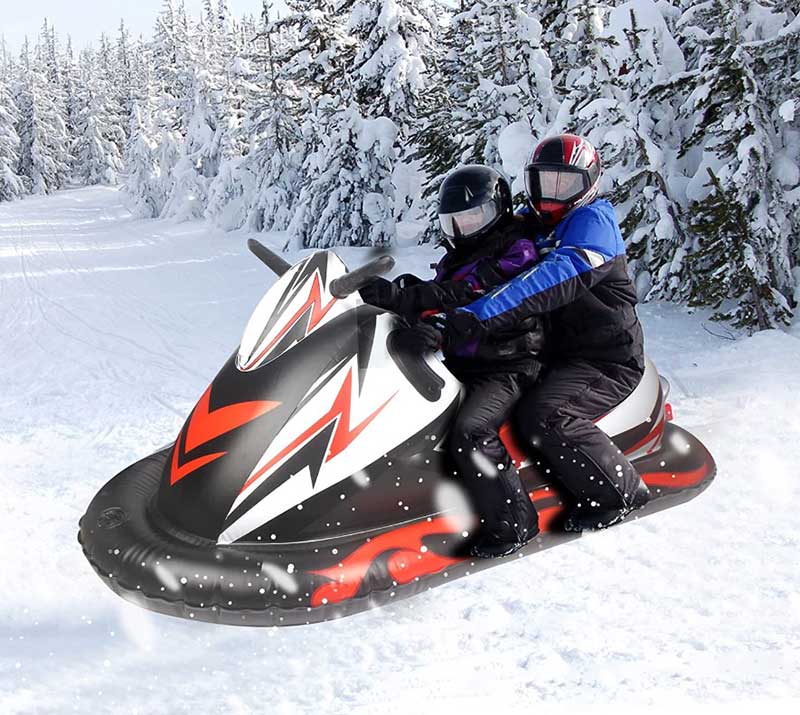 And if your bank account won't allow for such purchases, you can opt for an inflatable snowmobile from Amazons for only $36.99!
By keeping these essential gadgets on hand, you can be prepared for winter storms and feel confident that you and your family will be able to make it through safely.