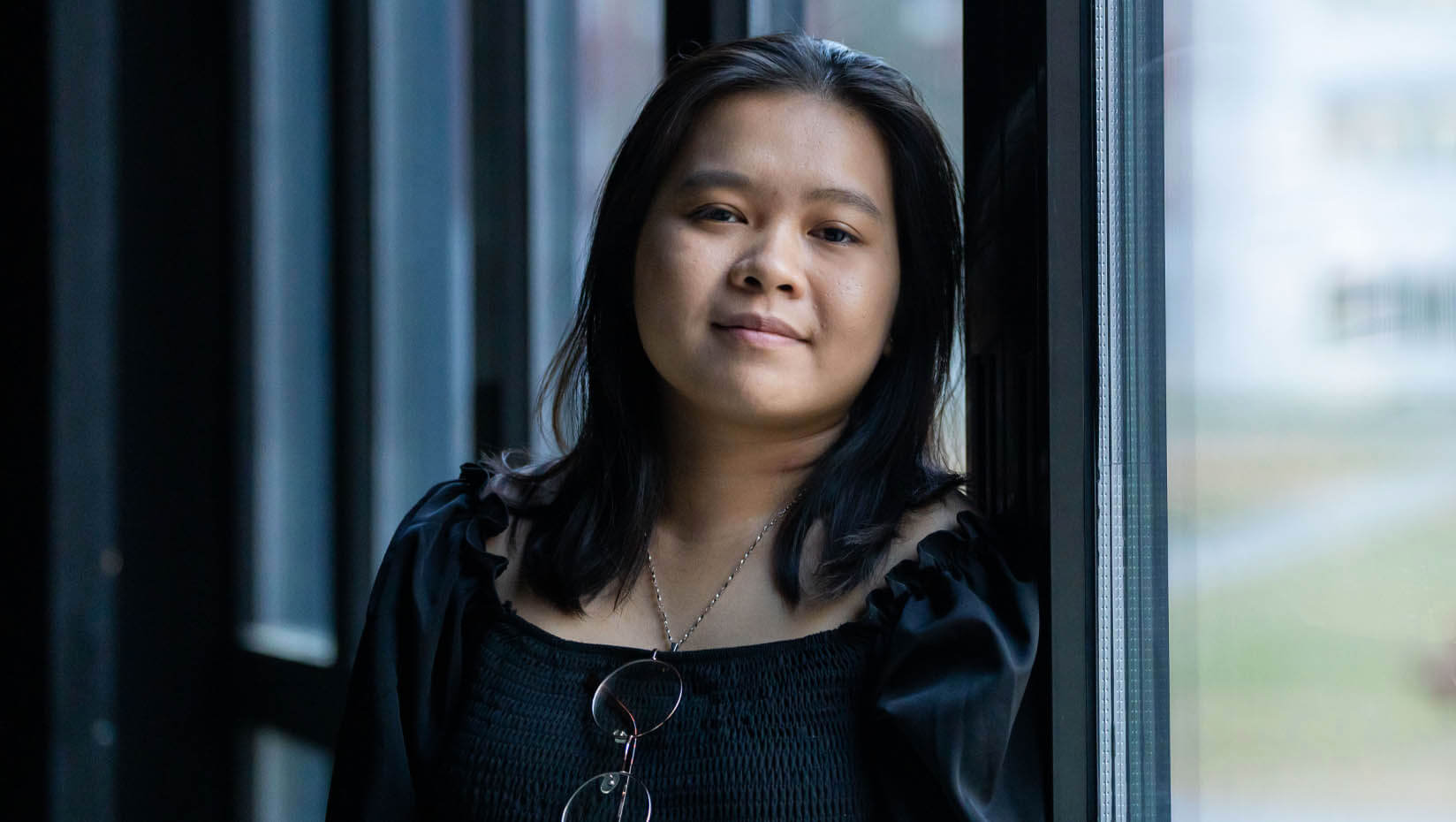 Growing up in Vietnam's Ho Chi Minh City, Nhan Chau and her little brother would watch cartoons together — Doraemon, a Japanese anime about a time-traveling robotic cat, was their favorite. She promised him that one day, she would make her own art.
As an intern at Maine EPSCoR at the University of Maine, which oversees and implements Maine's jurisdiction of the National Science Foundation Established Program to Stimulate Competitive Research (EPSCoR), Chau may not be drawing cartoon cats, but she is applying her artistic talents to communicating and promoting top-notch science initiatives — and learning about her own creative process along the way.
Chau, a senior majoring in new media with a minor in graphic design, applied for an internship position at Maine EPSCoR this past spring semester. Even though the position was advertised as a writing assistant, she included her portfolio of photography and graphic design as well.
Luckily, that kind of creativity was just what Maine EPSCoR was looking for.
"What I really wanted was someone to do videos," says Daniel Timmermann, technical communications specialist at Maine EPSCoR and Chau's supervisor. "Between her graphic design and animation work and familiarity with that type of storytelling, I felt
…
Read More